Jet Browser
Jet Browser giver dig et let anvendelig interface, hvorfra du kan drag-and-drop din data når du skal lave en rapport.
Det er også fra Jet Browser at du har mulighed for at vælge tabeller og felter du kan gøre til favoritter.
I Jet Browser kan du også se detajler om tabellerne, samt relationer til andre tabeller.
Her er en række videoer lavet af Jet Global, som giver dig et hurtigt overblik over funktionerne i Jet Browser.
Introduktion til Jet Browser
Hvordan bruges Drag-and-Drop?
Jet Browser giver dig et interface, der bl.a. gør det lettere at lave en NL("rækker") funktion sammen med NF funktionen.
Det er en Drag-and-Drop løsning, så du let kan hive alt dit relevante data fra din tabel ud i Excel.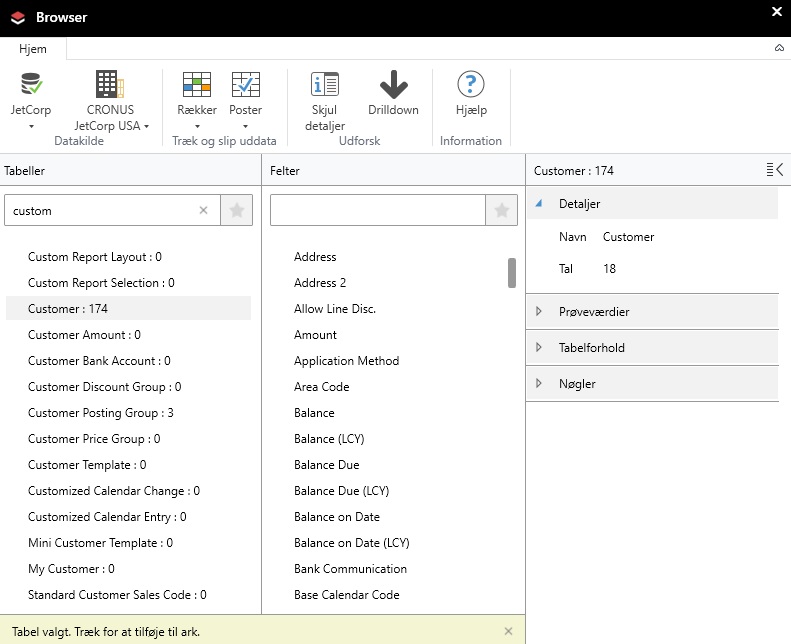 I venstre side af Jet Browser kan du vælge hvilke tabel du vil hente data fra.
I toppen kan du skrive tabelnavnet. Ellers kan du skrive forbogstavet på tabellen og så ryger du ned til de tabeller der starter med bogstavet. F.eks. hvis du skal ned til "Customer", så skriv C og scroll ned til du finder Customertabellen.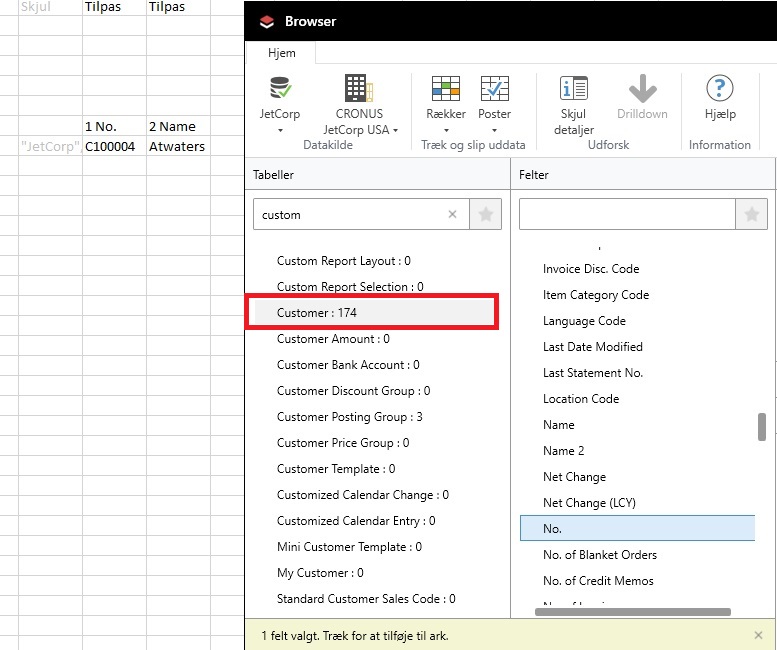 Når du har valgt tabellen du vil hente data fra, så kan du i højre side vælge hvilke felter du vil have med i rapporten.
Du trækker simpelthen de felter du vil have med over i Excel. Husk at alle felter skal være i samme række.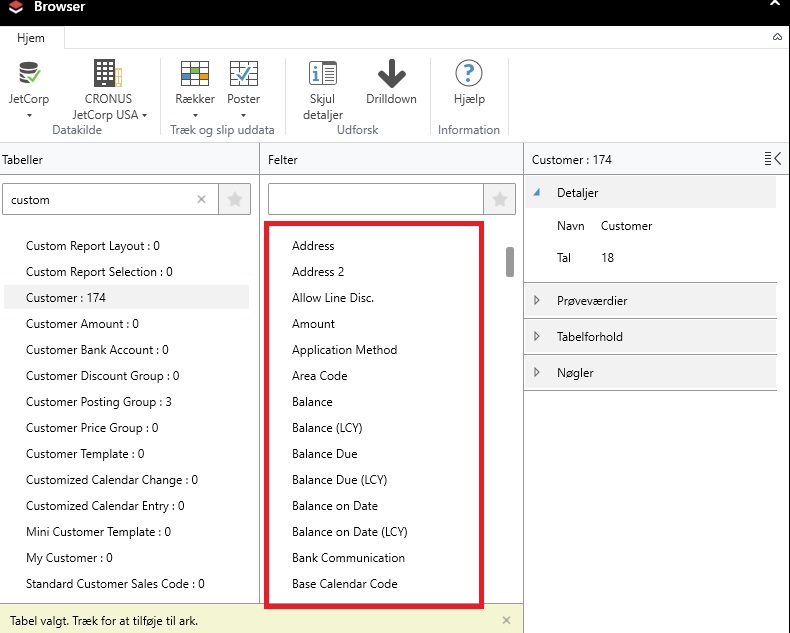 Når du har fået alle de felter du vil have med ud i Excel, så luk browseren og kør rapporten.
Du kan også bygge videre på rapporten med nogle af alle de andre funktioner der findes i Jet Reports.